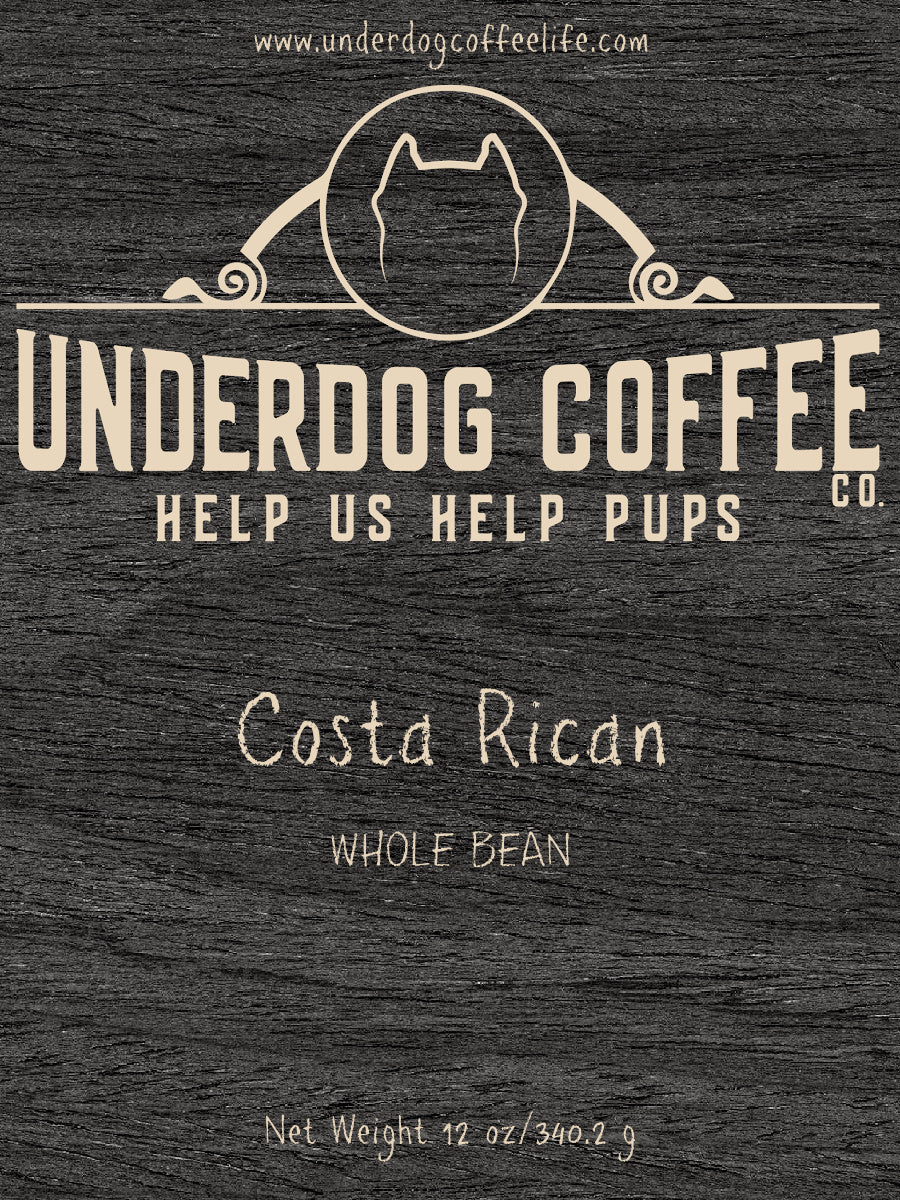 Costa Rica WHOLE BEAN
Regular price $16.95 Sale
Origin: The point or place where something begins, arises, or is derived.
Costa Rica
"Help us help pups" with our delicious flavors - ground bags of medium-roasted, gourmet flavored coffee.  ALL orders ship within 2-5 business days. We roast in small batches to maintain quality, consistency and freshness. 
12 oz WHOLE BEAN: Each bag makes 65-70 8oz cups of coffee, depending on your brewing style.